Lavender is renowned for its soothing and calming scent, an aromatic note which helps ease anxiety and stress. With its antiseptic, disinfectant, and anti-inflammatory properties, the gentle oil has a history of use in relieving skin irritations, including burns, cuts, bruises, rashes, and innumerable skin conditions.
Moreover, the grounding and mentally balancing aroma fortifies mental health, aiding depression and easing sleep. The oil is so gentle and it can be used neat or undiluted for many users. As always, test for sensitivity before applying full strength.
5 Ideas for Using Lavender Essential Oil
The following are five protocols to support your body and mind with lavender essential oil.
Anxiety
As mentioned, dark emotions and moods can be soothed with lavender. Try adding a few drops of lavender to your bathwater or a topical application, applied to your chest, the top of your head, and the reflex points.
Alternatively, you can use lavender aromatically by inhaling directly, diffusing throughout the room, or using the cup-and-inhale method. Simply place a drop in your palms and rub them together then, cupping your hands over your nose, and breathe deeply and calmly in and out. Do this for several minutes or until you start to feel better.
Bites/Stings
Combat infection from bug or animal bites, while alleviating pain and speeding the healing process by applying a single drop of lavender directly to the site of the sting or bite.
Cuts
Protect against infection and speed the healing process of cuts and scrapes via a topical lavender application. Carefully dab over the affected area.
Hair Health
This disinfecting oil helps promote healthy hair and scalp and reduce hair loss, while relieving damage, fragility, and dryness. Simply add 15-20 drops of lavender to a 10 ounce glass spray bottle. Fill the remainder with distilled water and spritz over your hair and scalp. Let sit for 5 minutes then wash as usual to fortify hair health and shine.
Muscle Cramps & Pain
Lavender helps soothe pain. You can alleviate muscle cramps or pain through a topical application. Simply massage into the affected area, as well as into the reflex points.
Order your Lavender Essential Oil today!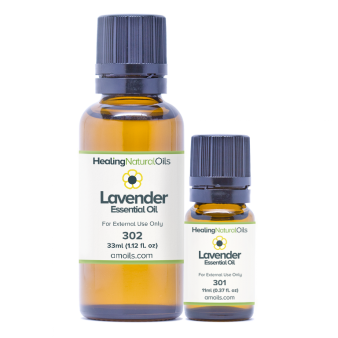 ---
Shop Spark Naturals Essential Oils
---
Sign up to get your free copy of my 18 page Special Report Detoxify Your Life with Essential Oils. As a bonus, you will receive my 12 part email course on how to use essential oils to improve your health and well-being. Detox with essential oils!
---

---
Disclaimer:
The information at GoodLifeEssentialOils.com is provided with no warranty and does not replace professional advice.